Welcome to
Bard na Mara's Eclectic Picnic

Eclectic: Made up of what is selected from different sources.
Picnic: An enjoyable time or experience.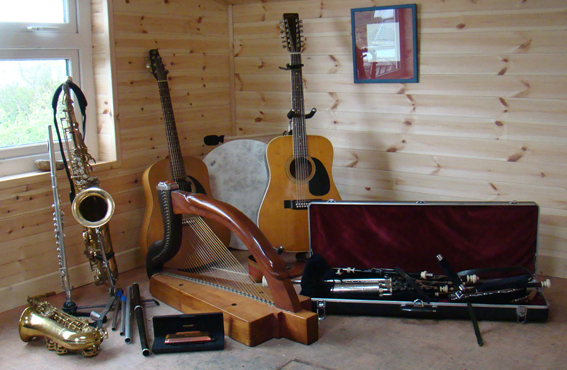 Keep Music Live!
For Groups and/or Individuals
Acoustic Music, Entertainment, Therapy, Healing.
Multi-instrumentalist singer/songwriter using some of the following:
Flutes, Guitars, Harmonica, Harp, Piano, Saxophones, Uilleann Pipes, Vocals, Whistles,.
Various genres including: Blues, Classical, Country, Folk, Jazz, Rock, Spiritual, Traditional.
Click here for partial repertoire used in hospital entertaining

Recordings:
New CD Dunmanus Bay Released August 2019

Mythical Airs. 14 Original airs from the Sidhe and the Sea
Busking Dunmanus. 17 Original Songs to put you thinking
Private sessions or auditions by Skype or phone